Insurance Quote Assessments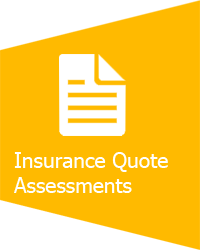 If
you have had and accident and your Computer, Laptop or Tablet PC has got damaged you may be considering claiming against your Insurance.  Some insurers will ask you to obtain an independent assessment of the damaged item and associated repair cost.
Obviously if the repair costs come close to or greatly out weigh the cost of a replacement the insurers will ask for proof of this and this is a service that PC Care can provide.
We will inspect your device and generate a full written report detailing the damage/faults evident on the system and a complete breakdown of the repair costs including all parts and labour.  We can then arrange to either send a copy of the report to yourself or deal directly with your insurer saving you time and hassle.