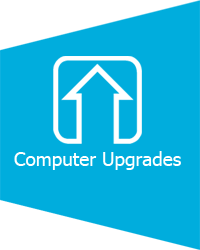 If
your computer is running a little slow, or struggling with the latest programs, applications, games or software then maybe it is time to consider having an upgrade installed.
Upgrades can greatly extend the useful operating life of a computer and are a much more cost effective solution to buying a brand new computer.
PC Care can happily offer any advice on the most effective upgrade solutions from adding extra memory to installing the latest graphics card and will assist you in deciding what upgrade is right for you and your computer.