Data Backup, Recovery & Transfer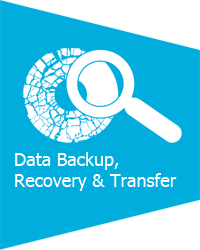 If
your computer has broken down and failed, or stopped booting, you may no longer be able to access you precious documents, photos, music or videos stored on its Hard Drive. If you choose not to have the computer repaired, or the repair would not make economical sense then don't worry about your data as PC Care can still retrieve and backup all your important information.
We can also recover files from Hard Drives, USB Memory Sticks and Memory Cards used in digital cameras or mobile phones. This includes accidental formatting/deletion of data as well as failure or corruption of the device. If you have a Hard Drive, USB Memory Stick, or Memory Card that has stopped working or has been accidentally wiped you need to stop using it IMMEDIATELY and call PC Care. Any further attempts to read/write to the device can corrupt or damage the data further, greatly limiting the chances of future recovery.
Once any data has been backed up or recovered from a device we can either transfer it to a working system or provide a copy of your data on CD/DVD.