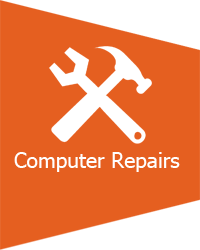 PC
Care can diagnose and repair any make or model of PC or Laptop. We offer an on site service, saving you the inconvenience of having to transport you computer too and from a shop and then fathom out how to connect everything back up again.
The vast majority of faults we can repair on-site in your home or office, but should the fault require more in-depth investigation or specialist diagnostic hardware, we will uplift your computer to a specialist workshop, rectify the fault and then deliver the unit back to you at a time that suits you. We always keep you informed at every stage of the repair and will quote the cost of parts and labour before undertaking any work, so there will never be any nasty hidden or surprise charges once your computer is back up and running.
Our advice is always honest and unbiased, so if at any point we believe a repair would not make economical or financial sense, we will let you know and offer advice on a more practical or cost effective solution.