Face shields continue to be produced and distributed, with more going to the QE A&E and Hadrian Clinic.
Supplies are still gradually coming in with deliveries of more printer filament and acetate arriving this week.
As production rates have increased I am now widening the scope of where face shields are being delivered to and starting to contact local care homes who may be in need of adequate PPE. If anyone is aware of anywhere that may be requiring face shields please get in touch and I am sure I will be able to arrange getting some delivered.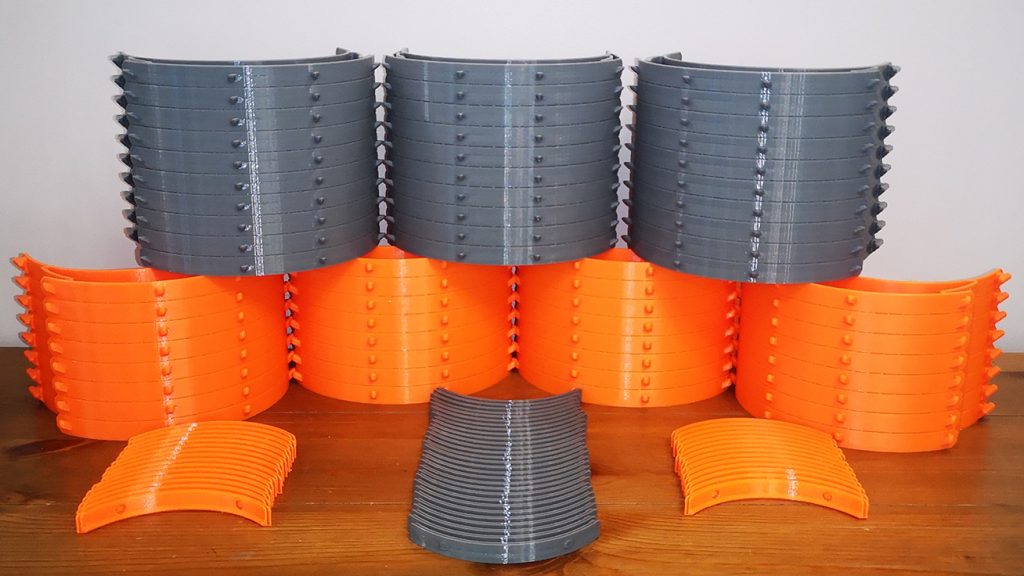 I have also started to print and produce ear savers for surgical masks. They are designed to take the pressure and strain of the wearers ears when having to wear face masks for an entire shift with tight elastic holding around their ears.